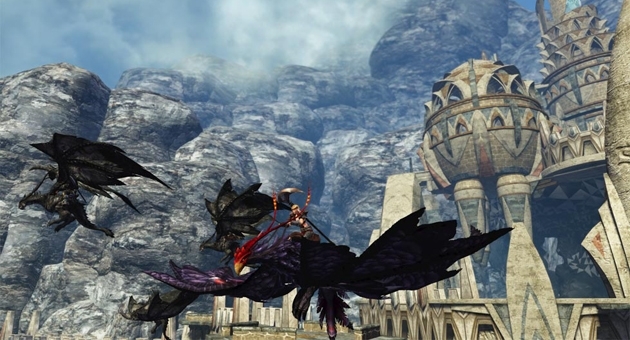 In most MMOs I've played, the gallant hero is asked by a desperate kingdom to slay the wicked dragon. Not so for upcoming MMO Dragon's Prophet. In this latest free-to-play creation from Runewaker and published by Sony Online Entertainment, you get the chance to tame, train and ride dragons of your very own.
For all those eagerly anticipating raising a clutch of magical reptiles, the good news is that open beta starts in North America on May 30. Founders with VIP access will get a 24 hour head start, giving them early access into the world of Auratia. Closed Beta testers will also be pleased to know that the NDA has been lifted from today, freeing them to share their tales of daring draconic deeds with friends.
During the weekend I dived back in, mainly to see how development had progressed since my first look last month. Joined by ZAM regular Chris Rainey, we livestreamed our progress (part 1, part 2, part 3, part 4) from character creation to the giddy heights of level 20. As an extra bonus, I'll be streaming a special session on ZAM's Twitch.TV channel from 4pm Pacific on Thursday May 23, where I'll be joined by senior producer Todd Carson to answer all your Dragon's Prophet questions.