Briarwood Rare Exploration
Rare coins placed throughout Sacred Grove. Only true adventurers willing to search and explore will find them all.

This is a Rare Exploration collection.

The items in this collection can all be found in the area of Briarwood.

Find Briarwood Token and collect it to find an item from the list, below.

Find a token at the following locations:

A Place to Pond-er
Gather Round the Campfire
Scouting the Pathway
Spore Falls
Xandril's Nook
Help:
for Users
•
for Contributors
Briarwood Rare Exploration Map
All of the Briarwood rare exploration tokens are very easy to find, and you really don't even need this guide if you like to explore. However, since you are here, I will walk you through it. There are no walls or mountains to scale, no tricky jumping, just simply walk up to them and click! They are listed by the easiest way to get around if you were just starting out.
Thistlerow
but before you follow the path out into the wilderness of
Bristlewood
, turn right and follow the wall around to a group of people that came to
Gather Round the Campfire
. You should be at the southeast corner just outside the maze. Behind
Carlisle Grey
is the token, you will need to jump a tree root to get there.
Tangletrack Speedway
and enjoys hearing the rumble of the cars daily. From the wall that separates
Bristlewood
and
Thistlerow
, follow the left path North until you find him. Once there, go behind his hut and follow the small clearing around to the right, and near the wall you will find
Xandril's Nook
and your newest rare exploration token!
Briar Patch
and Pa
Lazi
's Pig Farm. Between them is a small opening in the brush, follow that until you come to a ledge, to the left of you is your
Scouting the Pathway
token. You may have to backtrack a step or two and walk around the tree instead of trying to balance on the edge.
Bristlewood
and
Nettleseed
southeast towards
Darklit Lagoon
and you will find
A Place to Pond-er
token behind the camp on the south shore of the pond, hidden in some large thorny roots.
Nettleseed
. Just backtrack from the previous token, to the wall, and go through the opening into Nettleseed. The quickest way is to turn immediately left and go all the way to the end towards the waterfall. You will find your last token on a rock at the base of the
Spore Falls
!
Congratulations on your newest rare exploration completion!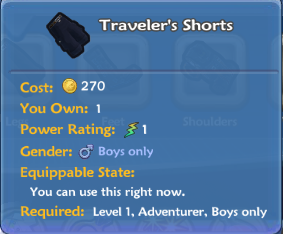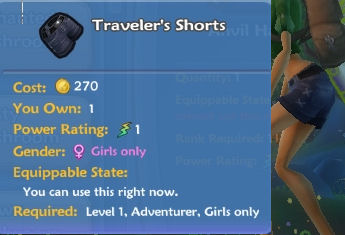 This page last modified 2013-06-16 13:20:47.